STEPPED BRACKET EXTENDER BRIDGE, FLEXIBLE RUBBER, KIT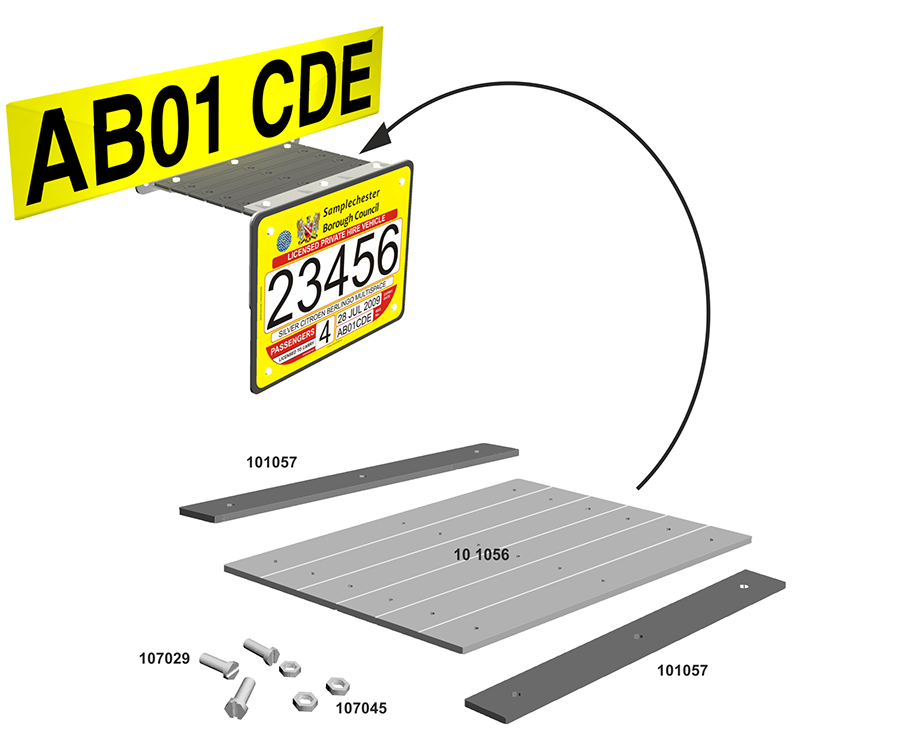 NOTE:
This part is made of moulded rubber and can be cut to provide useful widths using a pair of
scissors or a sharp knife.
Particularly useful when used to provide bridges of 150mm or less where its flexibility
protects against shunt damage to the plate and bracket which is being supported.
It is supplied with two rigid clamp bars which act to reinforce the flexible bridge at its points
of contact with the bracket to which it is attached.
KIT CONTENTS
1 of 10 1056 Bracket extender bridge, flexible, rubber
1 of 10 1057 Bracket extender bridge, clamp bars (set of 2)
3 of 10 7029 Nylon machine screws, cheese head, M6 x 15mm
3 of 10 7045 Nylon hex nuts, M6
1 of Kit specific Assembly and Installation guide
NOTE: This product is available either individually or in packs of 25. The 06 product code shown is for one complete kit, as illustrated. Unless otherwise stated this product is available direct to council licensing departments and the VIP website shop to drivers, operators, and trade resellers via the VIP-System website shop.
Images are for illustration purposes only, colours are to allow better clarity of products. Unless otherwise stated, parts are made in Black injection moulded ABS
All Prices are exclusive of VAT and Shipping and are charged in GBP. VAT number : GB383040374