FLEXIPLATE PLATFORMS, STRAPPING ACCESSORY KIT, CABLE TIE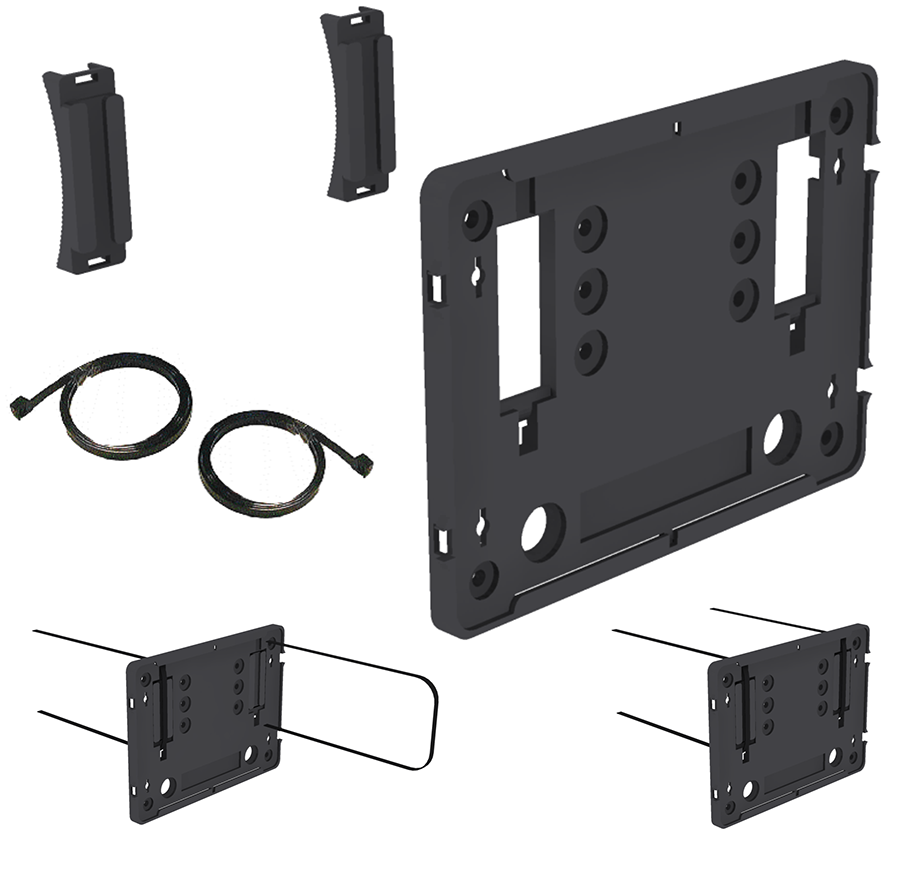 The cable ties are guided by the shaped insert rubber buffers which, under tension, prevent the platform from slipping down round the bumper.,
This kit can be used with either of the three Flexiplate platforms illustrated.
KIT COMPONENT SET
2 of 10 2405 Cable tie, nylon, 10mm x 1.25m, black
1 of 10 1040 Platform insert, rubber strap guide (pair)

NOTE: This product is available either individually or in packs of 25. The 06 product code shown is for one complete kit, as illustrated. Unless otherwise stated this product is available direct to council licensing departments and the VIP website shop to drivers, operators, and trade resellers via the VIP-System website shop.
Images are for illustration purposes only, colours are to allow better clarity of products. Unless otherwise stated, parts are made in Black injection moulded ABS
All Prices are exclusive of VAT and Shipping and are charged in GBP. VAT number : GB383040374