UNIVERSAL PLATFORMS, VELCRO® STRAPPING KIT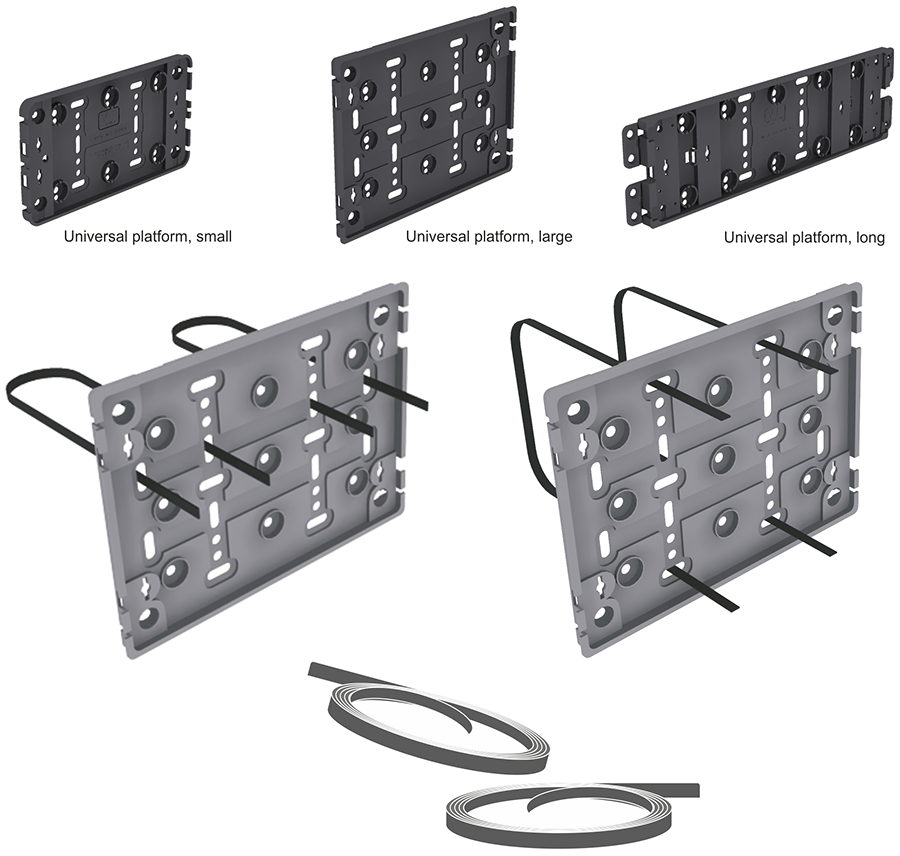 As can be seen, VIP UNIVERSAL PLATFORMS are liberally perforated with slots both in the vertical and horizontal plane.
This provides plenty of opportunity to attach them to any surface using a wide variety of fixing devices including the VELCRO® straps of this kit.
This kit is intended for users who already have one of the VIP Platforms illustrated.
KIT COMPONENT SET
2 of 10 2410 VELCRO® self-grip strap, 10mm x 1.25m
NOTE: This product is available either individually or in packs of 25. The 06 product code shown is for one complete kit, as illustrated. Unless otherwise stated this product is available direct to council licensing departments and the VIP website shop to drivers, operators, and trade resellers via the VIP-System website shop.
Images are for illustration purposes only, colours are to allow better clarity of products. Unless otherwise stated, parts are made in Black injection moulded ABS
All Prices are exclusive of VAT and Shipping and are charged in GBP. VAT number : GB383040374